Latest updates for those so interested.
Internal door panels for the doors are now completed. - Passenger door is more or less done -I just need to work out why the new winder mechanism is fouling the cross beam on the door that the winder mechanism is bolted to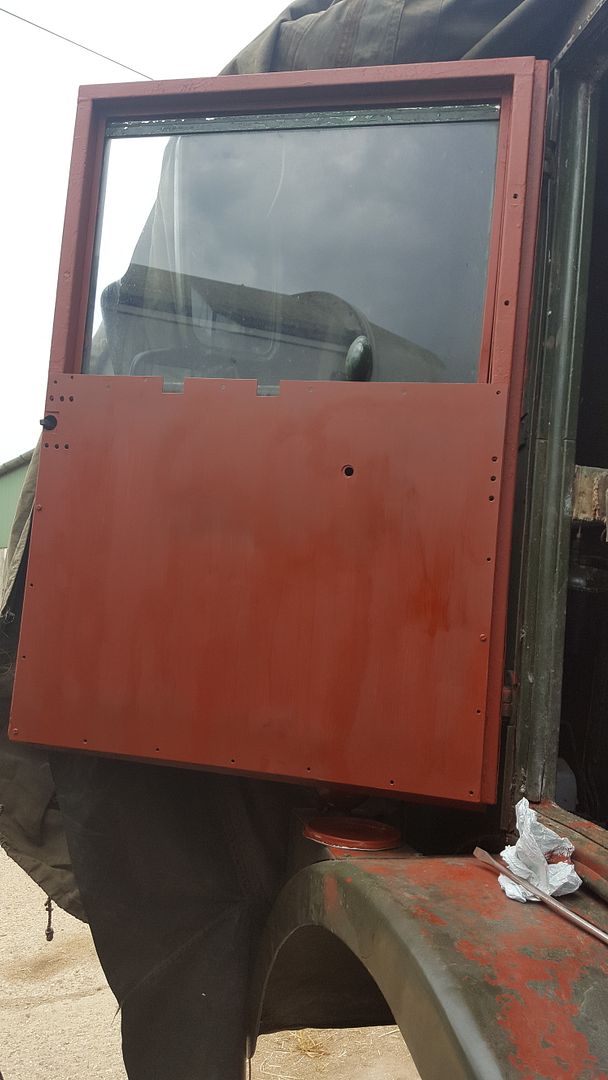 Then the whole thing can be bolted/screwed together and the same for the drivers door.
The clamps for silencer were sanded, Jenolited then given a coat of Deep Bronze Green I confess to being a bit worried as to the colour - tin says it the right RAL number but it looks a bit light to me - I could swear the Army colour is a darker green.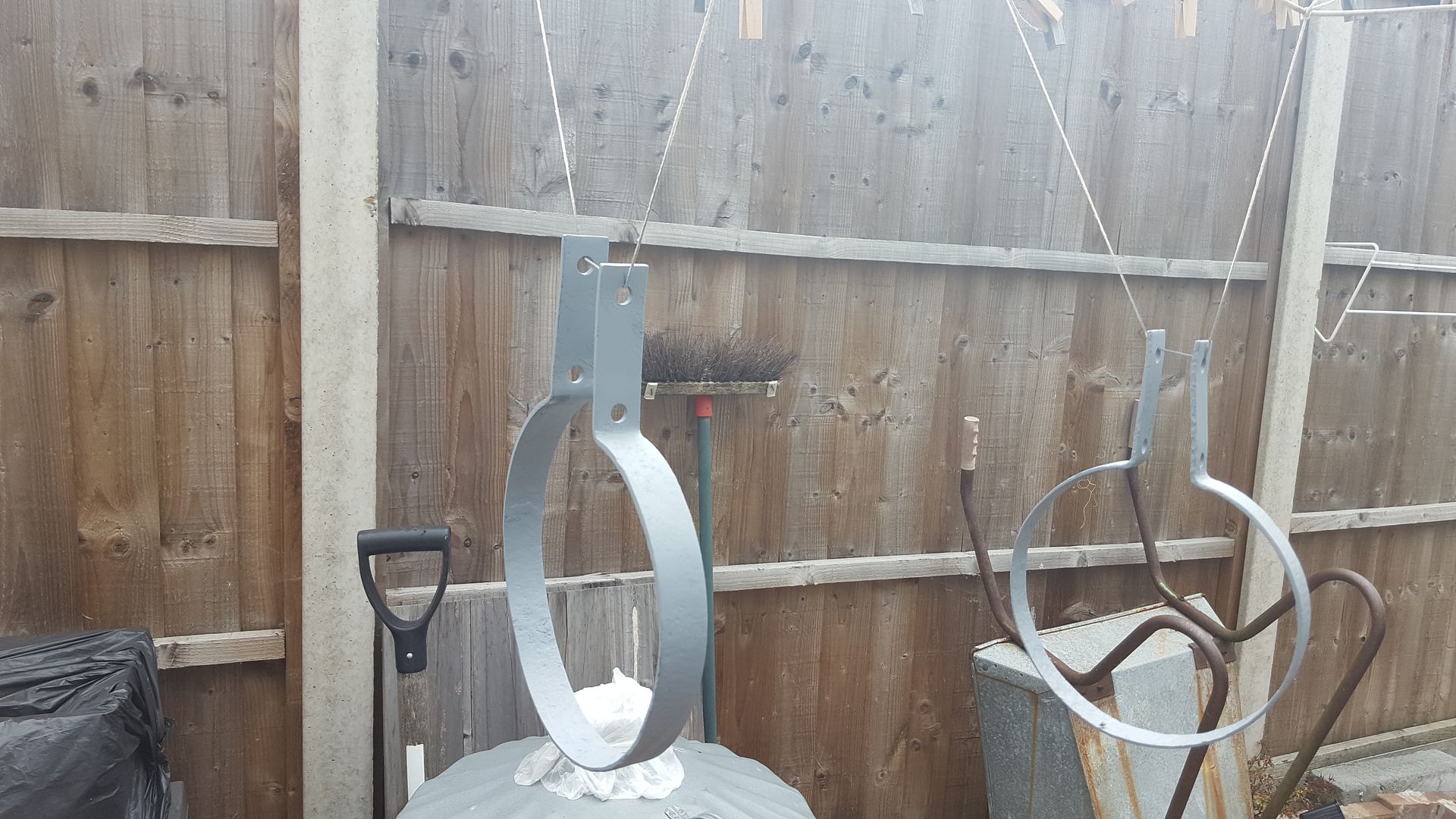 The steering wheel was sent away to a firm in Kent for rebuilding as the resin was badly cracked and split - first time I drove her - coming off the off the low loader to park up - a peripheral crack did a nice job of slicing my palm open!!! That is now a thing of the past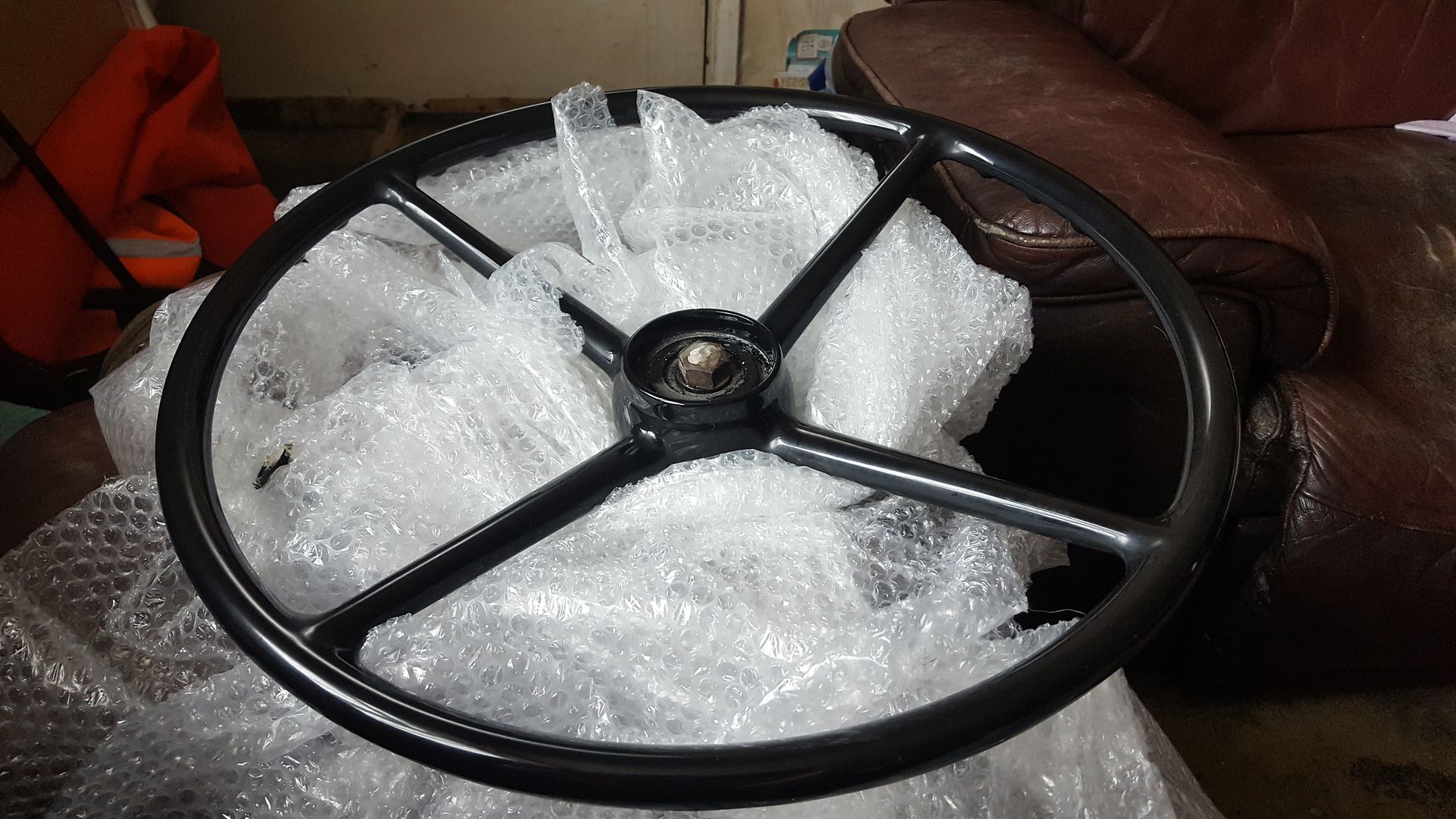 A replacement horn was sourced off e-Bay - supposedly the same type as the one fitted, standard 24v Lucas unit - but the body is a tad wider than the OE one so the bracket doesn't not fit properly. I need to drill a couple of holes in the OE bracket to take the new one. Once done I will have a working horn.
Last but not least - having attended the Society rally up in Newark I bought a replacement silencer from Martyn. The mounting flanges were a different size to mine so a local engineering firm was contacted to see if they could modify the new one by fitting the mounting pads off the old one. Silencer went in last Friday and I got it back today. They had done an excellent job. Mounting studs have been replaced by metric threads because they had no imperial sizes in stock and they deemed the old stud's threads too corroded for safe use.
Once I got it home the first job was a thorough rub down to remove all traces of loose surface rust and the the silencer and ejector stub were coated in Jenolite to neutralize the remaining rust.
This was allowed to dry in the (very) hot sunshine for a few hours and then a coat of VHT exhaust paint was applied (
hint!
a 500ml spray can is barely enough to cover a Militant silencer!!)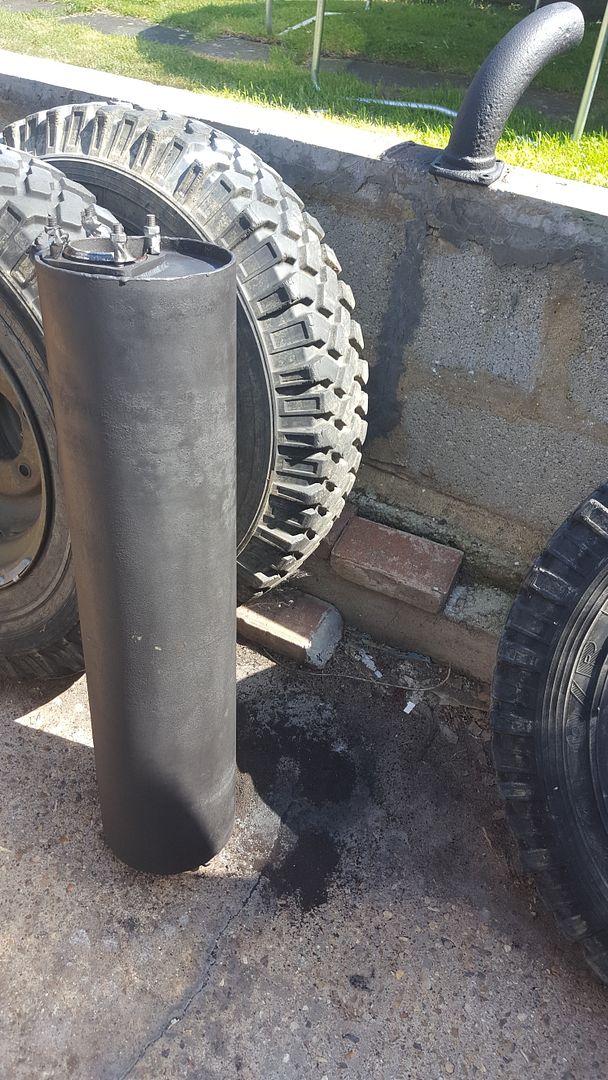 Other than this new rope has been obtained to replace the lashings on the side and tail curtains - synthetic as opposed to natural to last longer - as the original stuff is so rotten its falling apart.