Hi all,
Thought perhaps you might be interested in my new project - a Mk 1 Militant 6x6 GS. An odd choice some say - but I learnt to drive on these old girls in the Seventies with the Army (RCT VR) so its kind of a memory jerker. Cab needs some (lots) of repair work as does at least one of the drop sides and tail gate but mechanically she is is is very good condition. Only known "mechanical" faults currently are:
* Pressure relief valve on the distribution valve for the rear axles stuck open.
* Horn does not work - presumed electrical fault for now
* Temperature gauge flickers the pegs at 240 deg when engine is revving, reads normally at idle.
* Engine cut off valve needs adjusting. Lifting the accelerator pedal causes it to start to die but needs to be stalled out in gear to kill the engine.
* Both window winders are U/S - I'm told Morris Minor ones will fit.
* New lock needed for the drivers door.
Picture time: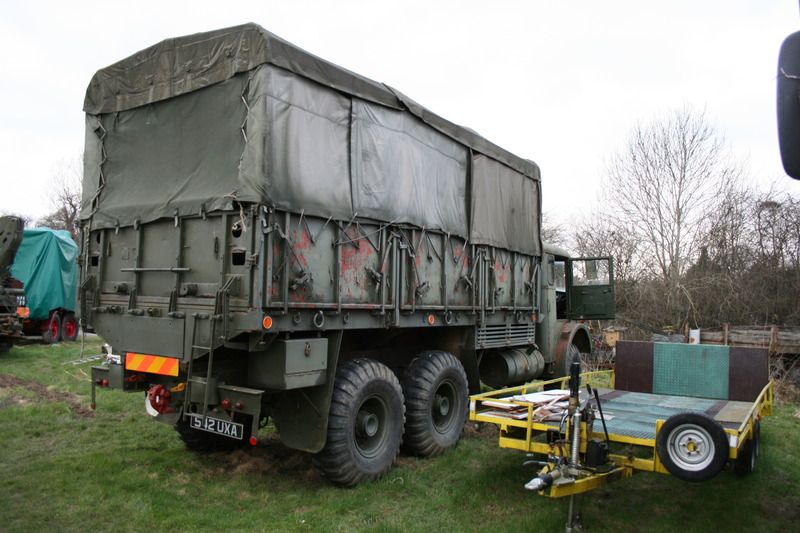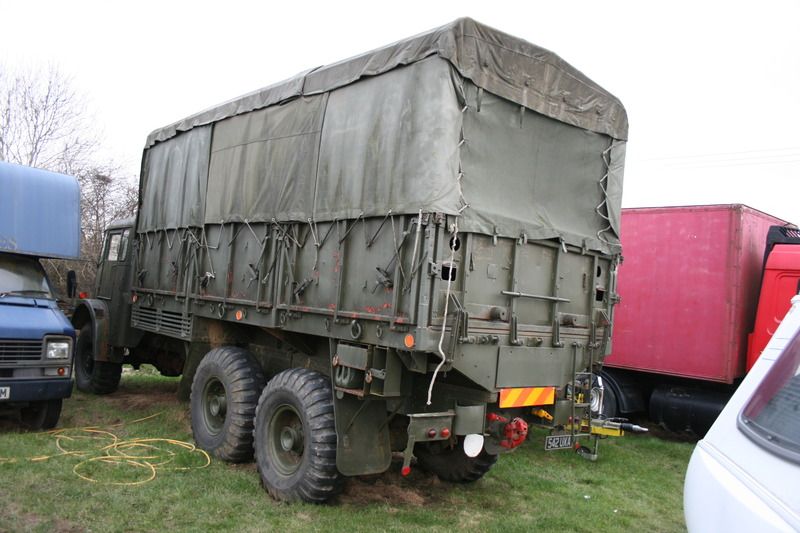 Roof - missing the 4 air defence weapon mounts for some reason
Passenger side of cab - seams need sorting
Drivers side - repairs needed to cab side, wheel arch and indicator/side light mount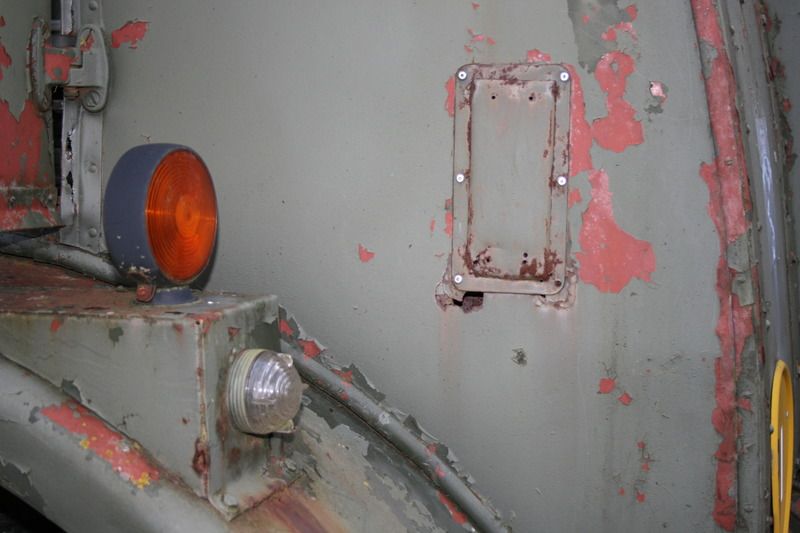 Drivers side front drop gate repairs needed
Tail gate repairs needed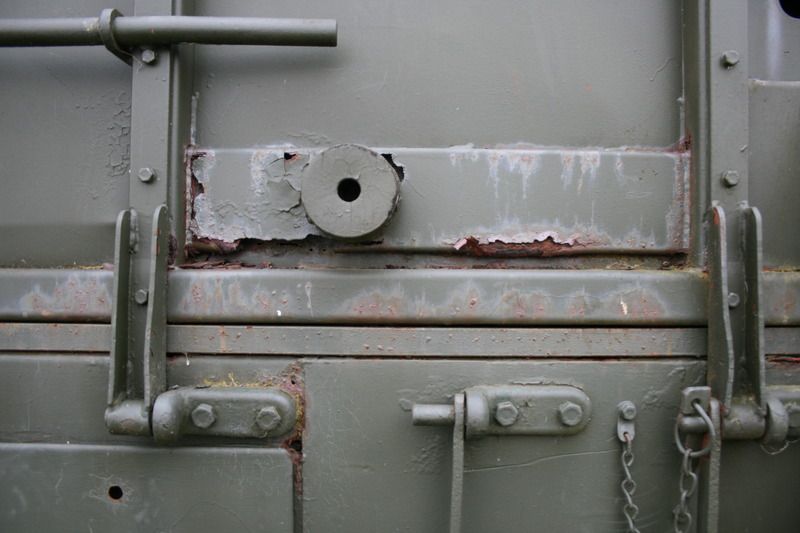 Silencer - needs a new one as this was taken before the engine was started. Then it just blew apart on the upper sirface.
[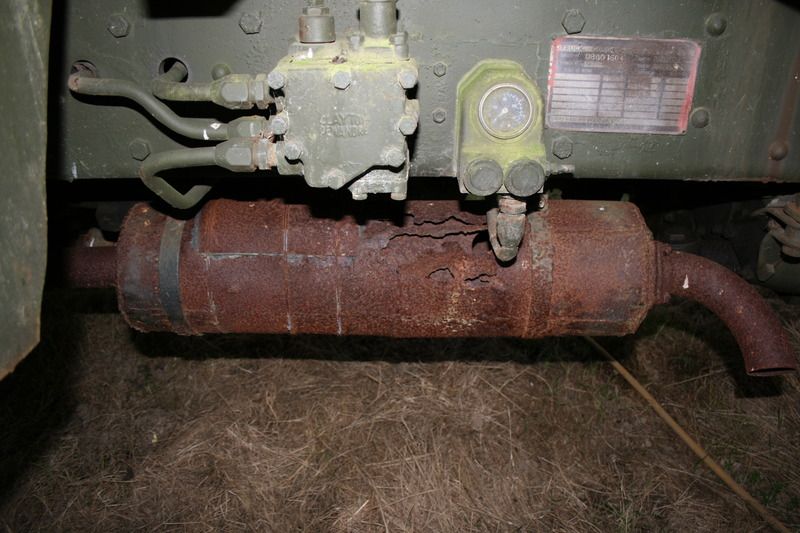 Leading edge of the roof - kind of worried by this taped seam along all 4 edges. Never remember seeing this on the ones I drove.
Bottoms of the doors
Not photographed is the cracked passenger windscreen - I opened it to get at the radiator cap and when I closed it I didn't notice the lower edge of the vehicle frame was swollen with rust. First warning was the screen cracking as I did the catches up
Thinking of making up an extension to the ladder on the tailgate so that with the gate up it will reach low enough to cling from the ground and is hinged so that in the stowed position it lays flat against the existing one.